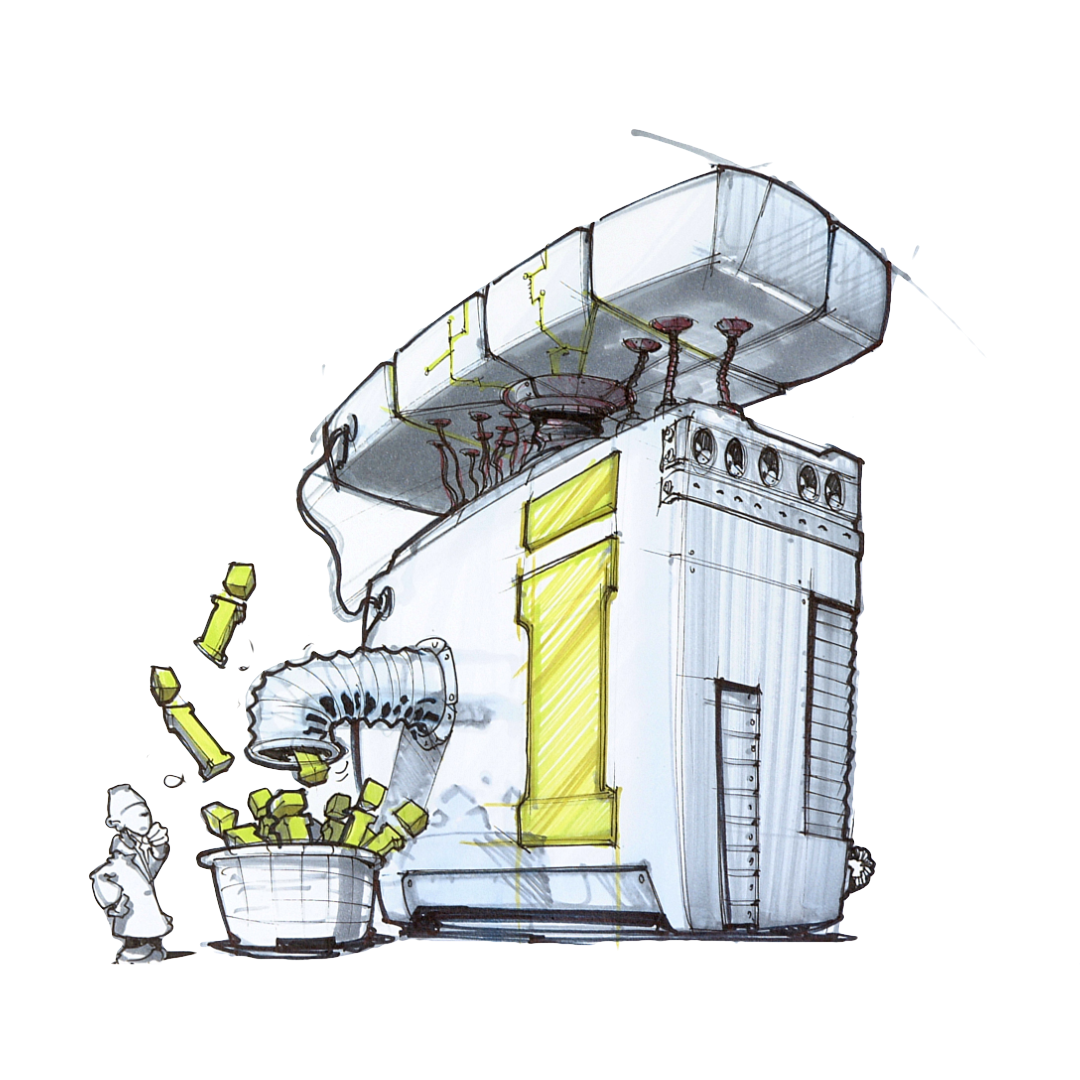 Sinds 2004 werk ik als zelfstandig adviseur, met inmiddels al aardig wat ervaring op mijn 'teller'. De ene keer werk ik alleen, de andere keer samen met collega's. Laatst werd ik door een nieuwe klant gevraagd naar mijn 'geheim van de smid', wat maakt mij succesvol?
Mijn antwoord:
Ik vind het steeds weer uitdagend om voor elke workshop, training en klant een draaiboek-op-maat te maken;
Ik zorg tijdens workshop en trainingen voor een dynamische en prettige sfeer om samen naar het beste resultaat toe te werken.
Wat is verder handig om te weten? Ik ben getrouwd met Oda, de kids zijn inmiddels de deur uit, en wij wonen in de buurt van 's-Hertogenbosch. Ik rijd regelmatig paard, ben liefhebber van Italiaans design en kook graag voor familie en vrienden.
About René
René is graduated as an Industrial Design Engineer (MSc) at the Delft University (1983), worked in industry (General Electric Plastics, Ericsson, KIW), at the Free University Amsterdam (setting up spin-off companies) and consultancy (Innovation Centres/Syntens) before he started his own consultancy agency (2004). In 2014 he also founded Innovatiewerkplaats.nl.
René's passion is at the fuzzy front end of innovation, how to find new directions for innovation and business. He enjoys facilitating management teams to explore future business and innovation opportunities, setting up creative thinking sessions on opportunity scouting, business strategy, product development and innovation processes. He is frequently asked to help teams in translating future trends into new business, both for profit and social benefit, and implement ideas within the organisation.
For FlandersDC René developed 'GPSforEntreprises', a method to find new products and services by brainstorming on trends. This method is distributed (> 5000 copies) to Flemish SME's, and highly praised for its effectiveness.
Cofounder of 'innovatiewerkplaats', a team of 5 professionals organizing courses on creativity and innovation and facilitating brainstorm workshops. At Innovatiewerkplaats we use made to measure methods to innovate, like creative thinking skills, market & technology trends, design thinking and the business model canvas.
René was co-writer of 'Foresight in organizations' (2016), book on methods for futures research. And co-writer of 'Creatieve Stromingen' (2014), describing the Maya-principle on how to stretch innovation.
He is also founding partner of TabulaCrea, a Dutch-Flemish network of professional facilitators of creativity and innovation.